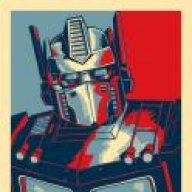 Joined

Nov 2, 2000
Messages

1,302
Location
Corvette

In the market
I did a "quick":eyeroll tune up on my GS today. Oil, plugs, wires, stuff like that. While I was working on the drivers side plugs I had to remove the pully on the belt tensioner in order to get easier access to the opti-spark. Now I cant get the damn belt back on!
Is there something I'm missing? It seems like the tensioner is just moving the pully farther and farther down everytime I try to loosten it, making it impossible to put the belt back on. I tried to pull the tensioner back the other way, but it's not cooperating.
Also, in my box of spark plug wires there where 10 wires. One for each cylinder, and one that connects the two sides of the opti-spark. That makes 9. What is the 10th for? Judging from the connections at the end of the wire, it looks like one end goes on a plug, and one goes into the opti-spark.
Any suggestions would be great!
Jason
P.S. If your thinking about getting that "Sidewinder" spark plug socket wrench in Ecklers, dont bother. It broke on me, and it's too darn big to fit into the required spaces. A regular socket worked best for me.