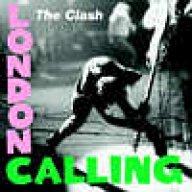 Joined

Feb 26, 2001
Messages

183
Location
Corvette

Sold my '89 Triple Black Convertible - 3/08
Okay, I'm in a horribly tough situation. I've always wanted to own a '96 Collector's Edition Coupe - it's been a dream of mine for a while. As it turns out, I was finally able to purchase my '89 roadster a couple years back and only owe about $6k more on it.
Anyways, I was sorting through the local vette classifieds today (as I often do just for the hell of it) and I came across a 1996 CE Coupe with only * 77 * miles on her!!!
I called on it to find out the price (expecting it to be $33-35k and definately out of my price range) and found that it's up for $32k. So, as you can imagine (and probably relate to) I started to do the math. LOTS of evil, evil math...
To make a long story short, I'm in the process of saving for a November wedding and our first house (zero down, unfortunately)...so money is tight. I figured it out and if I was able to sell my roadster for a fair to better-than-fair price before this CE Coupe sells, I'd have a shot at buying it. The only thing is, is that when all is said and done (wedding savings, car payment, food/gas/misc. expenses, etc.) I'd only have about $170 extra a month for a bank account (although I will have a bit more than that to put away after the wedding).
So, I don't know why I'm writing this (mostly just to vent, I suppose) but I'll be happy to read any advice and opinions y'all have to offer.
Oh, and if you know anyone interested in buying a 1989 roadster (triple black/automatic/35,400 miles/custom exhaust/only approximately 1,500 miles on new Goodyear ZR rated tires) just let me know. Maybe I'll consider selling her!!!
Thanks for listening!
-J.