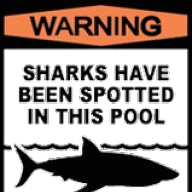 Well-known member
Administrator
Joined

Feb 25, 2002
Messages

4,315
Location
Corvette

ZZ4, 700R4, Steeroids rack & pinion, VB&P Brakes
Hey everyone...
While attempting to reconnect my battery, I think I fried my alternator's electronics. I was having a difficult time getting those damn side-terminals to connect and I was arcing pretty good. Eventually I got the connections secure, but then noticed that my battery light was full brightness without the key in the ignition.
I got the car started and the battery light went out. I wasn't getting any charging voltage (+ ~2v) at the battery. Shut the car off and removed the key, battery light came back on.
(This may be an irrelevant part of the story, but in case "details matter"...)
I restarted the car and left it idling for maybe 10-15 minutes with the hood up. Came back out and smelled something unusual and noticed a faint smoky haze. Immediately shut the car down and it proceeded to diesel like a mofo. I noticed my alternator and MSD ignition were hotter than I think they should've been. But that's just speculation that they were hotter than what would be considered normal. "Hot" being, "It probably would've burned my fingers if I had kept it on there," especially the alternator. Also, there was a lot of black residue on the bottom of the pulley side. Was it always there? I don't know. Maybe it was and I never noticed it. Or maybe that's fresh from whatever potentially went kablooey?
So I took the alternator up to an Advance Auto Parts and an O'Reilley's for a free bench test. Both of them said my alternator failed all their tests. FWIW, I didn't get the complete warm & fuzzies that either place knew
exactly what they were doing
with this older piece of gear. It was manufactured before they were born. (Yeah, that's a bit of a cheapshot.

)
Do I spend the time and money buying a rebuild kit and trying to rebuild it? Or just get a replacement with a limited lifetime warranty?
Here's where my thinking is thus far...(in no particular order?)
The alternator had the diode trio replaced maybe 15+ years ago?
My time is money. While I'm likely capable or performing a rebuild, I've never done it. I could spend an hour just trying to decide which place to get it from. Then the rest of the day watching YouTube videos that walk me through replacing the parts.
The rebuild kit (say $40'ish?) + my time (at least 2 hours when I'm realistic about it) --vs-- just buying a plug & play replacement? Advance Auto has the AC Delco for like $75. A different brand reman for like $65. I'm not even certain that a rebuild kit will resolve whatever problem I have.

I guess that same logic applies to replacing the entire alternator...there may still be an underlying issue such as some bad wiring.

I'm leaning towards purchasing the AC Delco unit so I can just drop it in and hopefully be back in business.
So what does the peanut gallery say? If you're on the "just buy a new one" train, any recommendations on brand and/or place to buy it?