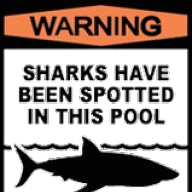 Well-known member
Administrator
Joined

Feb 25, 2002
Messages

4,315
Location
Corvette

ZZ4, 700R4, Steeroids rack & pinion, VB&P Brakes
It says that if the Battery lamp is on with the switch off, disconnect the alternator plug. If the lamp goes out the rectifier is bad. This would also show where your drain is coming from.
This would seem to be the case. In that case, based on my (in)ability to locate the proper rectifier, would be to replace the alternator again for $45. (I gotta wonder though why these remans are $45 and brand new ones are in the $140+ range.)
I went back and check power across the regulator's male tabs. It was showing 7.x volts, but the battery voltage itself was still at 12.x volts (engine off)
Your heater blower should not run unless the ignition is on. It should come on with the ignition on as part of the ventilation system. You don't have the option to turn it off completely.
FWIW, my blower has
always
(or at least for as long as I can recall) run at the slowest speed when I turn the key to ACC ON)
After going through this testing, I'm thinking that I'm seeing some age-related issues.
My blower speed switch definitely has some functional bleed(?) between settings. Notably, between the top two speed positions, the blower will run full speed when it's not supposed to. (This is a bad description since that sounds like proper function.)
I've also noticed that the power antenna goes up...sometimes. It's not like "slower than usual", more like, "it's not even triggering". This antenna function is something new this season.
What is the possibility and/or probability that I had some significant voltage (or amperage) spike that may have caused damage to downstream components? Or, maybe all these things resolve themselves when I replace the alternator... I guess we'll find out soon. I will plan on running down to Summit Racing later today or tomorrow and try another reman'd alternator
one more time.
(This is the alternator. AFAIK, it's the correct replacement for the one I'd had for the past 28 years...
CLICK
!)
Last edited: