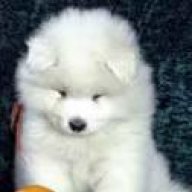 Joined

Aug 3, 2008
Messages

19
Location
Corvette

1981 ZZ383, Weiand 177, steeroids, Van Steel rear
Hi everyone:
Pretty new to the forum - been reading it a few days now and already got some help in the technical forum which actually amounted to how stupid I was.
Regardless, I picked up a stock '81 about 2 weeks ago with the intention of restoring it. Already did some shopping online and have a new front suspension coming from a couple different sources. Just have a few questions about style points:
1. Wheels. This thing has some horrendous aftermarket wheels. I do like the idea of changing things up to add your own "flair," but these things gotta go. At first, I was dead set on 15's to keep that old muscle car look, but thanks to you guys (after looking at lots of images on this forum), I've seen some 17's that look good - specifically the torq thrust II's. While this thing has a stock motor, that will change over time (and after a few hundred more paychecks). I was thinking about getting fatter wheels/tires in the back. I was originally gonna get 15x8 f and 15x10 r with 255/60/15 f and 295/50/15 r. Didn't do the math, but the guy told me it would keep the same tire height. My question is: could I go equally wide if I got 17 inch wheels? A lot of people say that the less rubber height, the better handling. While I'm sure this is true, my question is - how true is this? For people who have changed wheel size, can you tell a difference? And if so, can I get wide 17's in the back on wider wheels without having clearance issues? The reason I really want thicker back tires is to give that old muscle car look (despite having 190 hp).
2. Dash. It's cracked. Not just the top. In other less noticeable places. I know a lot of you have mentioned replacing is the way to go, but I read a couple other notes about people who have tried dash pads. It saves about $450 and a huge hassle. I'm new to restoring, and am scared that after the dash comes off, I might look at all the wires and have a small heart attack or stroke. Have any of you tried a dash pad (<$150)? Do they look like crap? This won't be a show car. I don't mind a little bit of the rough around the edges look, but don't want it to look horrible, either.
3. Seats. Please don't crucify me here. I was thinking about just pulling them out instead of putting new upholstery on them. It's a little more costly to put in racing harness seats, but I wonder if safety justifies it. I know utility won't. I've looked at recaro and sparco but haven't found any models that fold all the way forward so that I can get to the battery and the useless car jack in the back (does this thing actually work? It resembles a piece of archaic junk invented by the Romans (slightly before they invented the spear))?
I hope I didn't offend anyone with this post. I know going stock is the way for a lot of you. Don't get me wrong, you won't see me with those wheels that keep spinning after the car stops or anything ridiculous like that. I've just loved C3's since I was a little kid and finally am done with school and all the drudgery that's been holding me back from starting on my dream. So thanks in advance for any help with this stuff.
John
Oh yeah, one more thing: have any of you put hydraulics in your C3's yet? Just kidding.