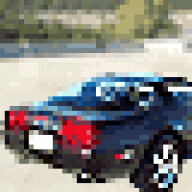 Joined

Apr 30, 2004
Messages

135
Location
Corvette

1992 ZR-1 #443
Being half Canuck and half Yank I really have never seen much difference between us (Qubec excepted). I suppose u might find the same arguement made in Texas or Kalimexico as well but I do see a big difference between those two country wise (USA and Mexico).
And since nothing is wholly made in USA much these days (complex products that is) then it is really a mute point abt mfg specific locallity any more.
I venture to say that you cannot hardly find any all USA made complex products any more.
They should leave the flag off the USA RF vette models and put it on the export ones to Canada.
Problem solved!