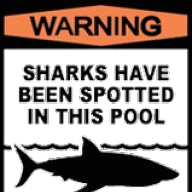 Well-known member
Administrator
Joined

Feb 25, 2002
Messages

4,302
Location
Corvette

ZZ4, 700R4, Steeroids rack & pinion, VB&P Brakes
Well, I just got back in from running the car.
What happened was a bit surprising to me. Between 135-140mph, the speedo needle starts to float. This has happened once before (that being the only other time I was up that high.) I'm wondering if the speedo simply isn't capable of keeping the needle at 140 and beyond? Or, there is the real possiblity that my car just didn't get there tonight. It's hard to say.
I know that my original tranny and torque converter ("TC") are pretty worn. I'm thinking that hitting it hard at the dragstrip @ Bowling Green put some good (or should I say
bad
) wear and tear on it. I still have the problem of it kicking out of overdrive at WOT. I was around 130 when it dropped out again and pegged the tach at 7000RPM before coming back in. That's not good on anything!
So there was the 2 second delay from the car popping out of OD to where I was able to get back up to speed from a loss of about 5-7mph. That 2 seconds cost me the available road I needed to keep accelerating beyond the 140mph mark. So that was the mechanical workings of the night.
The video taping went as planned, more or less. Of the 3 cameras rolling, 2 got footage. My buddy up on the bridge got my rolling under him at 135. Sounded great! (Those at SharkFest know the sound.) Unfortunately, Due to
slightly
heavier traffic than anticipated, I had to be in the far left / fast lane. He was setup, looking down, in the 4th lane. So although he got me on tape, instead of it being a true 'right above' shot, he had to do a slight pan. Still got the shot though.
My buddy Josh who accompanied me to SharkFest was driving while I was manning the in-car camera. Unfortunately, there were a few factors working against me. The biggest was that the highway lights in addition to the natural darkness outside caused the camera to up the video gain, which gave me grainy picture. Another possible issue may have been that I used a wide-angle lens on the camera because I wanted to be able to get both the road and the speedo. Well, just wanting to be able to film both posed it's own problems. One, at that speed in an older vette, keeping the camera zoomed in
and
focused on the speedo is a challenge because the slightest bumps in the road get amplified through the eye of the camera. Two, the run itself happened so fast (
No Kidding!?!
) that while I wanted to get video of the road, I also wanted the speedo to be in focus. Can't have the cake and eat it too with what I have to work with. So by the time we hit our 'top speed', we were past the 'finish' marker. Sooooo....
On to camera #3, under the bridge doing a full follow up, and fly-by, then filming until I'm out of the frame. This is one I really wanted (well, I wanted them ALL to turn out). Unfortunately (
Damn, there's that word again!
) while my buddy was waiting for me to go blowing by him, a tow truck decided that my buddy looked like he was broken down. People, we don't need no stinkin' tow truck! We didn't call one!

Of all the times one is ever broken-down on the side of thge road or highway, how often is that within a literal 2 minute period a silly tow truck just happens to pull over for you! ARGGH!!!!!

ad
So anyways, my buddy must not have been thinking because rather than just let the tow truck come up to him and then tell him he doens't need a tow, he drove off the next exit ramp to come back around re-setup. Well, my timeline didn't allow for him to do that. So I'm a little miffed I lost that shot. Although, he said he heard me go by. Yea.... :eyerole No matter really, I can easily setup that shot again sometime. With that shot, the difference between 100-110 and 135-140 is negligable from the eye of the camera. The car is still going to pretty much sound the same as well. Plus, for one shot, it won't require all the people it did tonight. As well as I can still splice it seemlessly into the final footage. So another time for that shot.
Overall, I think I feel what 69MyWay ("Chris") may have felt after putting his car on the dyno at BG. It was kinda fun and kind of a letdown at the same time. You know what your car can do, but it's disappointing when your tests don't show the truth. When you build up for something like this, and you know the car can do more than what it did, it's like Grrrrr....
So, I'll be happy with a flutter between 135-140 for this season. I look forward to next year when I replace my ol' TH350 and TQ with the new 700R4 and HD TC. Knowing that I'll have a tranny that will lock in a .70 OD at WOT brings a smile to my face
Next spring for sure I'll find out what the speedo is capable of doing. Maybe I'll just need to find more road...But I have plenty of time for that now...
As with the BG video clips, I'll add these in as clips I need to get posted for y'all... :L
:duh The sun is coming up! Time to go to bed!