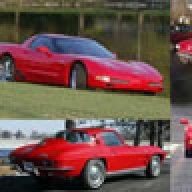 Joined

Oct 11, 2003
Messages

1,895
Location
Corvette

15 Z06, 01 Vert, 63 SWC & 60 ALL RED
After looking at the distributor some more, it appears that when the pad was machined for the distributor to sit on, it was done at a slight angle. So the manifold needs to come off AGAIN, only this time I need to take it to a machine shop that can knock off around 0.080 to 0.100" off the pad on one side to get it to sit level.
If I don't do this I run the risk of having an oil leak. If the distributor sits too low, they sell a shim kitto shim it back up, but at least it would be uniform all the way around.....
Comments or thoughts?