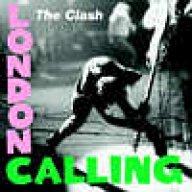 Joined

Feb 26, 2001
Messages

183
Location
Corvette

Sold my '89 Triple Black Convertible - 3/08
I'm thinking about putting my roadster up for sale. People say it's because of the baby on the way, but I insist that it's because I am going to move up to a '96 in the near future.

I know the market isn't doing very well right now and so I don't know if the figure I have in my head is too much. I would like to get $16,500 for it. What's everyone's thoughts on that asking price?

Obviously, you don't know the condition of the car, so I'll try to sum it up the best I can here...

1989 roadster. Triple Black. Nearing 37,000 miles. Automatic transmission. Goodyear Z-rated tires only have about 4,000 miles on them and cost nearly $1,000 new. Only mods are aftermarket stainless exhaust (sounds incredible), K&N Air Filter and unrestricted lid (still have original lid), and tinted rear and front light covers - easily removable if desired. Options include LTPWS, Dual power seats, heavy duty radiator and heated side mirrors. Engine is literally clean enough to eat off of (not that you'd want to!)

On a scale of 1-10 (10 being best) I'll rate the following items:

Mechanics - 9 (I have all maintenance receipts since I bought the car a little over 3 years ago. No problems at all to speak of save for a mysterious coolant leak that I had a while back and had it fixed only to have it leak a couple times while in storage. It's been about 4 or 5 months since that happend and it hasn't happend again nor could I locate a problem.)

Body - 10 (No problems.)

Interior - 7 or 8 (Some people would go higher, but I'm very picky. The carpet looks about perfect. There is some wear on a small portion of the drivers side seat and some tiny blemishes here and there but nothing most people would even look twice at.)

Convertible Top - 9 (It's the original top as far as I know and looks near perfect to perfect. The previous owner claimed that he never even once drove it with the top up!)

Paint - Most people would go '7', I might say 6.5. (All paint is original except for the hood. When I bought the car, it had a surface scrape (no fiberglass damage) from a flourescent light that had fallen on it when the previous owner had it in storage. I got the hood repainted to fix it. There are some blemishes on the paint but nothing major.

The car has new battery, alternator, serpentine belt and rear brakes. I will mention that the cassette player isn't working (although the radio works fine and I never listen to it anyways because the exhaust sounds so good - no lie!) I'm thinking about bidding on a new radio on ebay, so that problem may be taken care of.

So don't be shy and give me your opinions...

Thanks in advance!

-J.

p.s. I should add that I do not drive the car in the rain and was told by the previous owner that he did not either - so the undercarriage is cleaner than average.