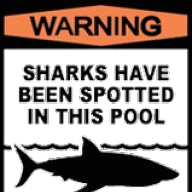 Well-known member
Administrator
Joined

Feb 25, 2002
Messages

4,302
Location
Corvette

ZZ4, 700R4, Steeroids rack & pinion, VB&P Brakes
The 15" wheels are now for sale. Here's the thread I started for anyone interested. --> CLICK!
I'll be going this route in the spring when I gets me my tax refund and the car comes back out.
I know there are a few of you here running 17" rims/tires on your car.
What I'm wondering about is the sidewall height that you've chosen.
My car with it's stock suspension is a already pretty jarring ride with 60-series tires. I/we tend to make the joke that says if you drive over a dime, you'll be able to tell if it's heads up or tails up. Add in that the body mounts have never been replaced and it can be a fairly loud and bumpy ride. That's when you know you're in The Plastic Fantastic!
So...while a 45 series tire would give me less sidewall roll in hard cornering, a 50-55 series would give me a wee bit more cushioning for everyday road imperfections.
What do you all think from experience? Am I looking at a noticeable difference when referencing sidewall height to jarring impacts?
Have you noticed any difference between running a slightly taller tires (55 vs 45 series)? I'm not considering anything larger than a 55 for multiple reasons.
My current line of thinking has me splitting the difference and going with a 50 series.