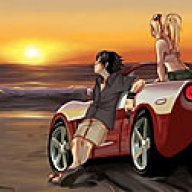 Site Administrator
Staff member
Administrator
Joined

Sep 16, 2000
Messages

13,591
Location
Corvette

1990 Corvette ZR-1
Stolen Corvette has four flat tires, no battery but Modesto man offering $7,000 for its return
Wednesday, May. 27, 2009
Modesto Bee, Modesto, California
Bee Staff Reports
A Modesto man is offering $7,000 for information that leads to the recovery of his 1966 Corvette Stingray, which police said was stolen from a warehouse on Bangs Avenue in north Modesto.
Dale Fitzpatrick said his white Stingray is worth $100,000 because the car's parts are original and there are only about 30 other cars like it in the country.
Fitzpatrick said he has no insurance on the car because it had four flat tires, no battery and hadn't driven the car in five years. Police said investigators did not know how the car was taken from the warehouse.
"It was my retirement," Fitzpatrick said, acknowledging that letting the insurance lapse was a gamble. "I feel stupid."
Fitzpatrick paid for a classified advertisement in The Bee, which has a phone number for tipsters: 496-4332. He said the license plate number for the stolen Stingray is CYAL427.
A 1966 Corvette Stingray with original parts would be valued at about $100,000, said Terry Michaelis, president of ProTeam Corvette, a Web site for an Ohio-based classic Corvette dealer.
The car was stolen May 21 to 24 from a Quonset hut warehouse on private agriculture property in the 2700 block of Bangs Avenue, said Detective Darren Ruskamp, a Modesto police spokesman.
He said there were signs of forced entry in the warehouse, but there were "no good leads" on any suspects. Ruskamp said about 10 other vehicles stored in the warehouse were not stolen.
Fitzpatrick said the other vehicles were also classic cars owned by him and his friend, Larry Neville. Fitzpatrick said the other cars have been moved from the warehouse.