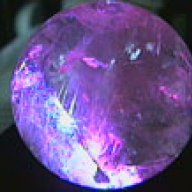 Joined

Feb 13, 2001
Messages

3,471
Location
Corvette

88 Convert ( SOLD ) /1973 coupe 4 speed/1964 Vert!
So here the deal
1996 LT-1 ( Duh ) coupe Auto...

( Buddy form the parts store )

All the error codes/ Module accesses down from 1.4 work but
4.1 PCM
7.1 RTD
9.1 ABS/CTS

Cannot be accessed... the dash will not let you get down to those levels.

Now all the straight up stuff has been done

And the car fires right up

BUT as far as the CCM is concerned the other modules do not exist!

NO error codes at all!

Just no access.. Now all the tan lines for the serial busses check out.. and the modules have proper ground & power.

1) If a module does not exist on the serial line does it shut it off from the CCM?

2) Is there a serial line junction block ( like in a 97) in the 96?



REALLY SKUNKED ON THIS ONE!

Vig!