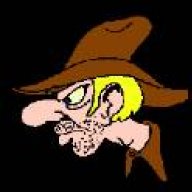 Joined

Apr 17, 2001
Messages

841
Location

OK,ILL admit it IM totally addicted to aquireing nice tools, I can,t seem too grasp reality at times...
example
Ive got a nice 230 amp hobart, ac/dc arc welder
a lincoln 130 amp mig
a lincoln 300 amp ac/dc stick welder
a miller 330 amp tig
a miller 180 amp mig
youll be thinking about this time...
"this guys nuts...whats he need with all those welders"
but thats not the crazy part, I got offered a VERY good deal on a new 250 amp miller mig welder and I can,t seem to think of a ("LOGICAL" reason to pass on the deal)
SEE IM addicted! I know it! IM fighting it!
darn this hobby gets you just as addicted too TOOLS as it does to ENGINES

otfls:
there may be some hope??? Im willing to sell the 130 amp lincoln mig, and miller 180 amp mig ..to close friends who need them bady (DOESN,T EVERY HOTRODDER???) if I get the miller 250 amp mig, so IM not totally ...nuts.....well.... maybe thats not exactly true..... but I keep telling myself that....besides my friends encourage this addiction, they are willing to buy those older migs in a heart/beat, and are encouraging me too do the deal,
they WANT to get addicted TOO!....
SEE ID HAVE FEWER WELDERS SO THAT MEANS IM GETTING BETTER ...RIGHT??