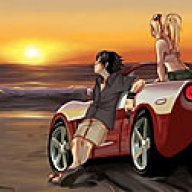 Site Administrator
Staff member
Administrator
Joined

Sep 16, 2000
Messages

13,905
Location
Corvette

1990 Corvette ZR-1
The stunt, trick or whatever one wishes to call it, is perhaps not in the best of taste. And to call us irresponsible fanatics is a bit extreme (in most cases). But to each his or her own. If Winding Road wishes to play games at this level, so be it. I'm simply unlikely to subscribe. I also recall GM themselves pulled a similar trick back when the C4 was in development, with a cobbled-together egg-crate-grilled monstrosity. It, too was published by many a respectible magazine and touted by the media as something it wasn't. GM let it run its course for a while, then owed up. There was a bit of uproar from the media. Kinda sounds familiar, doesn't it? At least it wasn't Winding Road saying it's the Blue Devil/Stingray. No one really blamed GM for doing something unethical back then. Why would it be different today? It's the nature of spy photography - the vast majority of what's captured is so heavily camoflaged that it doesn't much represent the final product anyway.
I'm actually wondering if you aren't talking about the infamous photo of the C4 prototype that was caught testing at the Desert Proving Grounds. The front end looked like it came off a Cadillac Coupe DeVille. :L I talked to Jim Ingle who was a Corvette Powertrain Engineer for GM about this particular prototype. I haven't talked to him in a quite a while, so I'm not sure if he's still with GM or not, but he worked for Corvette Development for over 20 years.
However, I digress...Jim told me how they had gone to great lengths to camo that test mule.
However, if it's the one you're talking about, that test mule did have a specific purpose and they were using it to conduct validation testing with it. I don't consider that to be the same as the Winding Road model.
In most cases, GM's test mules serve a legitimate purpose and the amount of camo is done to obviously keep things hidden until they're ready to let the full monty out of the bag. The Winding Road model served no other purpose but to deceive.