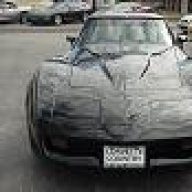 Joined

Feb 2, 2007
Messages

908
Location
Corvette

1982 Black Fastback
Hello everyone,

I was reading a Corvette magazine over the weekend and noticed an advertisement for a Carburetor designed for E-85 fuel.

The ad claimed that E-85 will destroy some of the parts/seals in traditional carburetors. (they want to sell their product, so of course they make that claim). I was just wondering if anyone else knew about the effect of E-85 on standard carbs or had worked with an E-85 friendly Carb.

If E-85 catches on, and is cheaper than traditional gasoline, then this is something to consider.

Thanks everyone!