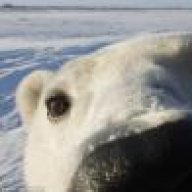 Joined

Aug 10, 2013
Messages

2
Location
Corvette

2013 3LT
As we grow up we carry dreams with us that we hope to fulfill at some point in our lives. As we grow older however, we sometimes loose site of some of these dreams as other life events enter into the picture. I started working on Corvettes when I was a teenager as my half sister was a big collector of 67-69's that always needed to have the fiberglass fixed from one mishap or another. Being that I was building sail planes at that time for Applebay Sailplanes, it was a no brainer that she would bring the cars to me and I would send her home with beautiful looking car. Mind you that when I would work on the cars, I never actually drove them until one day I decided that I needed to see what the car was all about. Mom always said, ask before borrowing...dad always said its better to ask forgiveness than permission...in this case dad was right. After burning almost a tank of gas I came back home with perma grin on my face and knew that I needed to have one, I was 17 at the time.
As I said, life is not static and things in happen and we replace and forget what we once wanted with other things... In my case, I started college, joined the Navy, finishing grad school, got married, get a job, bought a home...and things in life just add up.
I got serious about motorcycles and racing and filled the need for speed through them, but knew I was forgetting something. Some may say, "this is silly Eric as you see Corvettes all over, how can you forget the passion you once had"? They would be right except for one fact, giving myself permission to fulfill that dream.
I think we tend to set traps inside our own minds that say what we can and cannot do, and I was neck deep in one of these traps...until last week when my wife said why haven't you ever looked at getting a vette?. It was a good question, why hadn't I??? Well, given we had this conversation during one of our many nightly calls home to each other as I have been on long term travel over the last three years in Central Asia and other places around the region. During this particular call, I was sick as a dog, tired from work and was looking at a one month stay in NY before returning home. Her question took seed in my mind.
Once I got settled in NY I started looking in the evening, first on the East Coast, down South eventually I worked my way around the country calling various dealers, talking to sales people, reviewing picture after picture until last week. There in the middle of Phoenix I found a 2013 3LT. After a weeks worth of discussions and wrangling, my time in NY was drew to a close and I changed my flight to take me to Phoenix. I had closed a deal.
The salesman picked me up at my hotel and we drove to the dealership. As we pulled into the lot, they had my car sitting out waiting for me. The sun was shining and the gleaming Blade Silver was simply stunning. I was asked if I wanted to take the car for a spin before we finished the paperwork. I said no as once I start driving, I don't want to come back. We did the walk around, stuck my head in every corner of the car and I was simply awestruck at how graceful it was.
Not wanting to rush the moment we went inside wrapped up the deal and took a bit of time to simply talk cars. Given that most of my conversations have been work related and with people I needed translators to understand, it was time well spent. As with most conversations, we laughed and talked ourselves to the point that it drew to a natural end. Anthony gave me my keys, packet of paperwork and we shook hands and said goodbye.
As I got inside the car and closed the door, I settled in as the drive home would take just over 21 hours, but getting in the seat had taken 32 years. Since that last drive at 17, I had never graced the door of any vette anywhere. From the first second I sat down, I was transported back in time and sitting before me were those beautiful lifted fenders which enclosed the graceful canyon of the hood that seemed to go on for miles. As I pushed the button my spine started to vibrate from the engine as it came up through the seat and oh the notes from the exhaust that was a symphony. Then it all hit me...this is mine.
As I drove off the lot and headed for home that perma grin returned to my face and my heart actually skipped a few beats. This was both an emotional and physical release as the mind trap I had set so many years ago was gone.
I hope you don't mind my ramblings.
Here are a couple of pictures that the dealer took when she was still in the back lot, they are not the best but once I clean the bugs off of her I will post better ones.
Take care,
Eric