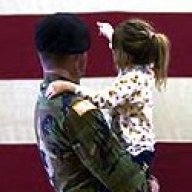 Joined

May 16, 2004
Messages

337
Location
Corvette

2001 Blk Coupe
I think Gremlins have gotten into my car. On a long drive over here I had the speedometer suddenly crap out on me and jump all around + or - 10 what I was actually doing, and then it it went back to normal and hadn't had any event until tonight when I went to start my car and nothing happened. Actually everything happened except the car starting. I checked the battery at the time and it reported 12 volts. I had headlights so the battery wasn't dead but there was simply no sound from the engine so the starter wasn't even turning over. I was about to give up when I tried it once more and it worked. I drov to the store, then got back in it and it started just fine and I came home. Any ideas.

The check engine light didn't come on but i pulled codes anyway and found a bunch but they were all marked with H. I haven't checked the codes in a while so I dunno how old they are.
Here they are.

10 P1631 - Theft Deterrent System Password Incorrect

60 U1040 - Loss of Communications with TCS
U1160 - Loss of Communications with LDCM

A0 2282 - Battery #1 Fault
2284 - Battery #2 Fault

A1 B2283 - Battery #1 Fault
B2285 - Battery #2 Fault

A6 B0851 - Battery 1 Out of Range
B2605 - Seat Front Vertical Position Sensor Failure
B2860 - ????

Any help would be appreciated.