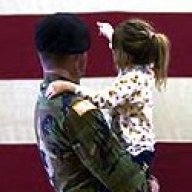 Joined

May 16, 2004
Messages

337
Location
Corvette

2001 Blk Coupe
I have a 2001 Coupe, manual with approx 120k miles on it. Recently it has been experiencing hesitation, which could be even described as a shuddering, under moderate to heavy acceleration. It doesn't happen all the time, as its most prominent in lower rpms, 1.5k and below, all but disappearing as I hit 2k and it also is more noticeable in higher gears which suggests to me low power high load situations, (like trying to accelerate while cruising).
The only recent work I've done is I changed my air filter on my vararam but that was over a month ago and this has been recent (only within a week or so). Also recently my coolant temps were getting higher (240's) but adding some coolant fixed that and it didn't last long.
It's not always prevalent, some days are worse than others(on it's worse days it has had trouble 'catching the idle' meaning if, while not in gear, I rev it up to 2.5k or so, as it comes back down it will drop below idle (500) and then return to idle, where ideally it should be a controlled descent with it stopping at idle) and some days its hardly there at all. I suspected the MAF and checked for leaks behind it but could find none. I do have one code but no warning light
10 PCM 0100
My guess is still something with the MAF but not sure what, maybe a bad connection

I'm thinking I might have to take it to a dealer or other shop but I'm new to the area, College Park MD, near DC and don't know any places except to punt to the dealer. Suggestions?