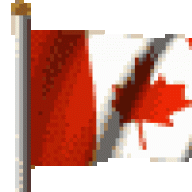 Joined

Mar 6, 2005
Messages

1,074
Location
Corvette

63 Resto Coupe-Red 65 Roadster
A vehicle I recently sold, was sold with the condition that I install my 572 GM crate engine in the car. Well, with the cash involved it was a no brainer for me, but sadly I didn't even have the pleasure of hearing it run before selling it.
So to make me feel better ( VNV your gonna love this one ) I just went down to the local GM dealer, and placed an order for a replacement 572, but this time I went with the 720 HP model.
. Before I get any chaff for ordering a street engine that will need racing fuel, please lend me your ear.
During the weekend I attended a NSRA show in VT, and spent a considerable amount of time at the GM Performance Plus display. It gave me the occasion to exchange some ideas, and obtain some valuable information.
My first questions were addressed to one of the tech people, and I inquired about the possibility of using the 720 HP on high octane ( we have 94 ) pump gas . I was told that not only was their demo run using only this type of fuel, but unless I intended to flog it on a drag strip with the appropriate slicks, that mine would never get close to running under load with a 3200 lbs Corvette.
That was all I needed to hear, ( actually that was wanted to hear ) to justify purchasing the high horsepower optioned 572.
Another item I inquired about was which automatic transmission should be considered behind one of the 572's. I was very surprised to hear that GM does not have ANY automatic transmission that would hold up under a 572, regardless of what I had seen or heard of in the past.
Anyone wishing to hear is recommendation for an automatic tranny, please send me a PM, and I will gladly inform you of our conversation.
Now for the fun part
Stepinwolf