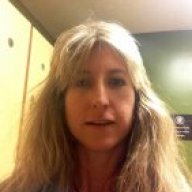 Joined

Jun 12, 2002
Messages

894
Location
Corvette

1990 Convertible
About once a year my hubby and I drive about 50 miles to this little town and pester this a--hole that has a 66 convt vette sitting outside (and a 69 as well), wasting away, trying to get him to sell it and he just won't do it. We have been pestering this guy now for about seven years and he still won't budge. No tarp, no carport, nothing. Just sitting there withering away.

So, I propose a NEGLECT law that will allow us to just go and take the darn thing. Hell, we have a couple of shells of older chevies and I can't stand them to sit outside for more then two days! How can someone let such a beautiful car go to waste like that. Pity.....

Do any of you know where a 63 - 67 conv project car is for sale? This is the only other vette we need to complete our collection. We only buy project cars though - putting them back together is all the fun!!