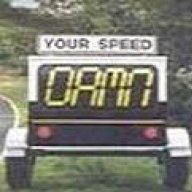 Joined

Jan 7, 2005
Messages

146
Location
Corvette

2004 Torch Red Coupe
About two weeks ago I noticed my lights wren't as bright as I would like at night so I put in a set of Sylvania Silverstar headlights in my 2005 Tahoe. To put in all four bulbs took about 3 minutes and no tools were needed.

Anyway, that was so fast and easy I got the bright idea to do the same thing in my 2004 C5 (the bulbs are exactly the same).

Expect a full hour to change all four light bulbs in your C5. Here's the process:

1) Open hood,
2) Remove rubber boot over headlight cover manual knob on either side.
3) Crank knob counterclockwise (I think) until the headlight cover starts to move, then crank up as needed to remove the mask,
4) You will need to remove 3 small allen head screws from the black mask that surrounds the headlight under the painted cover; one of these screws is in a place that is awkwards to get to because of the hood supports unless you have the headlight cranked open only about halfway.
5) when the 3 screws are out, the mask will slide towards the front of the car (there's a slot it fits into on the front underside of the headlight cover) and it can be persuaded fairly easily to come off the car,
6) Now you can get the cover off with 4 or 5 torx screws (#15 I believe),
7) here comes the hard part - next you have to get a hand inside the headlight assembly from the center side (maybe get a female to help?),
8) remove the connectors (low beams are on the outside) and replace one bulb at a time (you cannot get the bulbs or the connectors in the wroong place if you do one at a time), and remove the bulbs and replace,
9) reassemble (don't drop anything as it will never get to the floor and it will take you another hour of disassembly and reassembly to find and remove it),
10) You don't necessarily need to manually crank the cover back down - turn on the headlights, then turn them off and the cover should close by itself.
11) repeat for other side,
12) reinstall rubber boots.

It took me about 40 minutes to do the left side then about 20 minutes to do the right. If I did 100 Vettes a day, I could get this down to 15 minutes for both, but this is probably the only time I'll ever do it.

I expect to notice the improvement; I guess I need to plan a night trip to find out if these help.

Oh, and the cost - about $85 for the 4 bulbs needed.