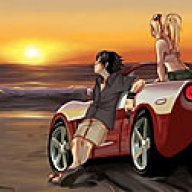 Site Administrator
Staff member
Administrator
Joined

Sep 16, 2000
Messages

13,779
Location
Corvette

1990 Corvette ZR-1
According to the United States Patent and Trademark Office, General Motors has filed trademarks (numbers 86850510 and 86850500) for "Corvette E-Ray" and just "E-Ray". The filings specifically apply to "Motor land vehicles, namely, automobiles."

On May 24, 2014, the Detroit Free Press interviewed General Motors' Global Product Chief, Mark Reuss regarding overall morale at General Motors rising up as compared to a study done in 2012. During that interview Reuss "would not rule out a hybrid or electric Vette."

On January 12, 2015, Jalopnik had Corvette Chief Engineer, Tadge Juechter answer questions online about anything regarding Corvettes and automobiles in general. When asked about the possibility of a hybrid Corvette, Juechter replied that electric cars can be "heavy, expensive," and require "batteries that take up all your luggage room."

We already know that cars like the Ferrari LaFerrari, McLaren P1, and Porsche 918 Spyder combine electrification and internal combustion to deliver blistering performance.

Could an all-electric or hybrid Corvette be in the works for the next generation, C8 Corvette? Given the recent trademark filings by GM, it's quite possible. Given the increasing importance and popularity of electric / hybrid motor vehicles, and continuing advancements in technology, it would definitely make sense of Chevrolet offered variants of the C8 Corvette including an electric / hybrid model. Only time will tell. Stay tuned!