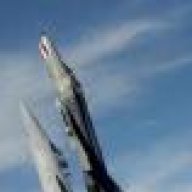 Joined

Mar 14, 2002
Messages

551
Location
Corvette

2016 triple black vert.
I have a 2016 and run into my first problem. Suddenly the remote key fobs are not being recognized. Car will start if I put the fob into the pocket on the steering column. All other functions seem to work (door locks, etc.) Everything worked fine 2 days ago. I have the problem with both remotes.

The only thing I've done is to remove the plenum and rail covers to put on new custom ones. I did have to disconnect one of the connectors on the plenum to pull it off but that's the only electrical thing I touched. I did not disconnect the battery when I did this. I don't see how this affected the key fobs.

I'm suspicious since both fobs did it at the same time. I do get the ding, ding, ding when I open the door so it seems to me that it is recognizing the fob, just won't start the car.

Only idea is to replace the fob batteries but I think they should last longer than 2 years. Would disconnecting the battery do anything? Currently on a battery tender since I won't drive it much during the winter.

Any suggestions is appreciated.

Ron
"Baldie88"
Last edited: