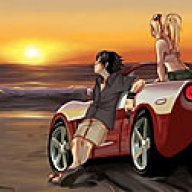 Site Administrator
Staff member
Administrator
Joined

Sep 16, 2000
Messages

13,894
Location
Corvette

1990 Corvette ZR-1
So, my trip to the North American International Auto Show in Detroit and the official unveiling of the 2014 C7 Corvette Stingray has come to a close.
I am currently sitting in the bar/lounge at the Marriot Ren Center, most aptly named, "The Volt", reflecting back on my last few days here.
Words cannot describe...
I have to be somewhat brief here because I have a TON of information that needs to be built and added here - a lot of it including interviews with Corvette engineering that I need to transcribe. The 2014 Cadillac ELR was also officially unveiled today and I need to get that information up on our sister sites:
Cadillac V-Net | Cadillac V Series Forum | Cadillac Forums | ATS-V | CTS-V | STS-V | XLR-V | Tech | Photos | Production
and
Cadillac XLR Net | Cadillac XLR Forum | XLR and XLR-V Registry | Cadillac | XLR | XLR-V | Forums | Tech | Photos | Production
. What an awesome Cadillac!!!!
Back to the 2014 C7 Corvette Stingray....
WOW!
When I first saw spy photos of it and artist renderings plastered all over those other sites that pride themselves on thinking they have the first crack at exposing it...I had some serious reservations.
I loved the C4 generation. The C5 generation disappointed me. It was just too smoothed over for my taste. The C6 generation excited the hell out of me. I instantly fell in love with it, and thought they did such a great job with it...how the hell are they ever going to improve upon this with the C7. Well...in my opinion, they did it!
The more time I spent around the C7 the last few days, the more this generation of Corvette REALLY grew on me. I absolutely LOVE it. And I'm not here to blow smoke up anyone's asses. And no, I did not drink any GM koolaid. Some of you know me well enough to know that I tell it like I see it, and I will tell you all right now...pictures DO NOT do the C7 justice. You HAVE to see it in person. AND you need to see this Corvette in motion and in action.
I watched a short video today of the car on GM's test track that was on the wall in the Chevrolet display area at the NAIAS. To see the C7 sitting on a turntable is one thing....to see it in motion on a race track....even on a TV screen...is another.
This Corvette is absolutely wild, and in my opinion it is the ultimate kick in the ass, that the Corvette brand needs!!! Trust me: reserve your final judgement on the car until you get a chance to see it in person.
The interior: absolutely beautiful!!!!!! A few weeks ago I had to bring the headlight motor out of my 1990 Corvette ZR-1 to my local Chevrolet dealer because I was having issues replacing the gear inside the motor. While the mechanic was working on it, I walked around the showroom and had a chance to sit inside a 2013 Corvette Grand Sport. I honestly couldn't figure out what all the bitching about Corvette interiors was for. In my opinion, I think automotive journalists were too harsh/critical of the C6 Corvette's interior since day one; especially given the price point of the car and the competition it was compared to.
If any automotive journalist bitches about the C7's interior - their credentials should be questioned. The quality of materials, design, integration, fit and finish are AWESOME! REAL carbon fiber trim...luxurious leather, awesome stitching and jet-fighter cockpit design are just some of the attributes that come to mind. When you get a chance to see a C7 in person: take a look at how the interior panels (such as door to dash) meet up and fit. AWESOME!
Yesterday afternoon, at approximately 5:15pm, when most of the people were clearing out of the COBO center, who do you think showed up at the C7 display? PORSCHE! They crawled all over the C7 from top to bottom...and I do mean bottom...as in, they were examining the underneath of it. They paid particular attention to the interior. So I must ask: "Porsche...are you jealous? Personally, I think your interiors suck and the ergonomics - God-awful." In a nutshell, Porsche interiors are boring, and extremely over-rated. Just my opinion...
The other thing that I found most interesting, is that everyone I spoke with that had anything to do with the development of the 2014 C7 Corvette, whether it was Engineering, Design, or Quality Control, all said the same thing: EVERYONE within GM/Chevrolet came together on this Corvette and worked together. It was a team effort. When it came to interior design and quality, it wasn't just one person that accepted kudos for a job well done, it was that person's team.
Today, during my final walk-through of the Chevrolet display, I stopped to take some last minute photos of the C7. Someone from GM saw me trying to photograph the interior through the driver's side door and graciously offered to open the door for me. He did however, warn me not to get in the car as nobody was allowed to get inside. "Noooooooo problem" I thought. If I get inside....you're going to have to use a crow-bar to pry me out of here....because the interior is just that awesome!
I love my 1990 ZR-1 Corvette. It has its inherent quirks. It doesn't even come close to the level of refinement the C6 and now, C7 generations have....but she's been with me since September of 1994 and to part with her in order to buy a new Corvette, would be like cutting off a limb. She still manages to put a smile on my face each every time I step on the gas pedal and those secondaries open up, regardless of having only 375hp. However, I would be truly honored to park a 2014 C7 Corvette Stingray right next to the ZR-1 in my garage. The C7 is a fitting tribute to all that has come before it in Corvette, and all that is to come!