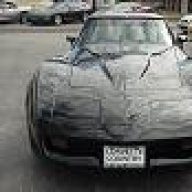 Joined

Feb 2, 2007
Messages

908
Location
Corvette

1982 Black Fastback
Hey everyone,

The tach has never worked in my car. I would start it, and the needle would just climb all the way up and stay there.

I took the dash apart, removed the tach, and took a volt meter to the terminals where the tach plugs in.

I have ground, I have 12V, and I have a signal that fluxuates as I rev the engine (I assume this is the signal from the tach). This made me assume that the problem was the tach circuit.

I put in a new circuit and a new filter from Mid American Motorworks. Same problem. Could there be a problem with the gauge itself?

PLEASE HELP!