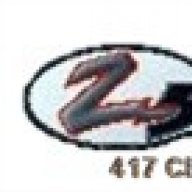 Joined

Jan 30, 2001
Messages

8,236
Location
Corvette

1987 Z51 Silver Coupe
FM offering...
I ain't gonna say if it's exactly brand-new, but it's the first time I've seen it. :gap
I got this in the mail this afternoon:
It doesn't get much bigger or better than this! Satisfy your quest for power by acquiring a Premier Edition of this ultra-rare, ultra-scale model of America's favorite sports car.

Dear Collector:

It leaps out of the past like a great, prowling beast. When the accelerator went down and the clutch pedal came up, the 1967 Corvette L88 roared down the road wi th a vengeance. This may have been the cleanest and purest of the Sting Ray series, but under its hood lived a big-block V-8 with an estimated power of 430hp horses. It was designed to overwhelm the quarter mile. Only 20 were ever built.

Today, we pay homage to that rare road rebel with our Official 1967 Corvette Sting Ray L88 • Connoisseur's Series Premier Edition. Think of it as raising the bar in modelmaking.

This monumental 1:12 scale model is constructed with fiberglass panels, just like the real thing. From the frame up, every part is carefully painted, hand-polished and hand-finished to a showroom luster. This breathtaking beauty features a Rally Red exterior and basic black interior. It's a dream come true and assembled entirely by hand from more than 500 separate parts.

Go ahead, check out the real leather interior. Every feature is perfectly replicated -- from the three spring-spokes on the steering wheel to cushioned seats, from the console-mounted hand brake (it moves!) to the cluster of instruments on the dash -- every grommet and gauge is here in a model that must be seen to be believed!

Push a switch and the headlights, brake lights, reverse lights and instrument panel illuminate. The horn works, and you can even hear the sounds of the big-block V-8 being wound out. Doors open and close, functional steering operates the wheels, the drive shaft rotates and the hood opens to reveal the fully detailed replica of the L88 engine. The ashtray, glove box and gas flap open, and the windows crank up and down.

Act now, and you can be one of the first to own this masterpiece! Your Connoisseur's Series model will be sequentially numbered, and comes with a certificate of Authenticity. To make this remarkable model yours at an attractive issue price, sign and mail the enclosed Commdssion Authorization by the date shown.

Sincerely,
Stewart Resnick
Chairman

P.S. Don't miss out on this opportunity to own this world-premier collecting opportunity. Enter your commission now!

FRANKLIN CENTER, PENNSYLVANIA 19091
TELEPHONE 610-459-6553
It looks and sounds like a pretty neat model, but I think I could do with out some of the "bells and whistles" (i.e., the working horn, lights, etc.), if it would lower the cost some.
This model will sell for
"5 Easy Payments of $99 each" (not including shipping and handling, etc.).
:eek
The '58 1/12 scale model I got from Automobilia
(it was available through
Eastwood Company but now I can't find it anywhere, and Automobilia is a dead link.
)
, is a very nice model indeed, and it only cost
$100.00
.
_ken