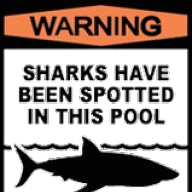 Well-known member
Administrator
Joined

Feb 25, 2002
Messages

4,302
Location
Corvette

ZZ4, 700R4, Steeroids rack & pinion, VB&P Brakes
On the hinges on the seats in my '80 are plastic covers. They have those lil' press on caps that kinda look like crowns. They aren't nuts, they just push on over the pegs/guides on the hinges. Anyways...does anyone have any extras they want to get rid of? Or are they something I can just stroll into Home Depot and pick up?

I found that those covers actually have a purpose other than looks...they keep the seatbelt from constantly getting pinched in the seat hinge. :eyerole

So I gots me my cover, I just need those darn lil' caps.
Anyone? Anyone? Bueller?