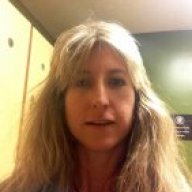 Joined

Jun 12, 2002
Messages

894
Location
Corvette

1990 Convertible
Well, my worst fears are confirmed - there is definitely water in my oil. Don't you just love it when you pull the drain plug and the milky mess comes out. I put new head gaskets on the car about 20,000 miles ago - at that time the head gasket on driver's side was leaking out the back toward the fire wall - result of electrolysis during those years where they didn't install the right head gaskets. Well, I installed the right ones, and now this.
Here is my question. Yes, I have been losing water mysteriously.... mystery solved. So this is leaking internally. Is there ANY OTHER PLACE water can get in to the oil BESIDES through a head gasket breach? I suppose it technically could from an intake manifold gasket, correct? I guess I'm just trying to assess how severe this situation is.
Another question: I have probably been driving it with mixed oil/water for about 1000 miles. How much damage did I do?
Just discovered this, of course, two days after selling my 68 corvette (because of financial hardship) so least to say, this is a massively huge blow.

ad