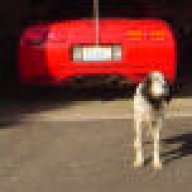 Joined

May 19, 2003
Messages

3,233
Location
Corvette

1968 1997
I have 6 more days on the 30 day tags for my 68 do I register it or stick it in the barn.
My original plan was to drive it to see how much work it needs then stick it in the barn and put it on my to do list. The windshield wipers do not work nor the heater and dash lights. The dash lights are most likely a ground since when driving to work the other night when I hit a bump they would come on breifly.
which could mean that all the problems are ground related behind the dash.
None of these problems will require much work or down time to fix and realistically the major work I plan to do is at least a year away finanically.
Do I register the car now or wait till the spring, if I register it now I may only get another month or six weeks driving until I put it away I will have to pay the sales tax and reg fee now instead of later.