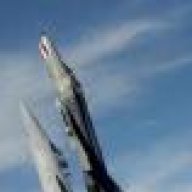 Joined

Mar 14, 2002
Messages

551
Location
Corvette

2016 triple black vert.
First off, I haven't been on here for a while. Retired at the beginning of the year and have been busier than heck with family and things around the house. I thought I'd have more time but working on the house and family seems to eat up all my time. I need to go back to work so I have more time to check out CAC!

Anyway I could use some recommendations on a portable generator. I just stuck the equivalent of a nice C7 in finishing off my basement plus new furniture and and carpeting upstairs. Last thing I need is to have a flooded basement. I do have a sump pump and battery backup but I'm still nervous about getting water when the power goes out. I have never had water in the basement yet but now would not be the right time to find out the hard way. My Mom had a sump pump with battery backup but after 12 hours without power the battery gave out and she still got water.

Any pros or cons are appreciated. And if you do have a generator, did you get a transfer switch or just use extension cords? Maybe I'm just being overly cautious since we rarely lose power for a long time but it's something I've considered purchasing for several years now.

Thanks in advance for any responses.

Ron
"Baldie88"