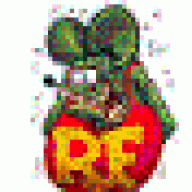 Joined

Aug 21, 2003
Messages

80
Location
I have a 78. Last summer, due to lack of space, it spent its time outside. Since it has a leak, I didn't drive it in the rain. I put a garbage bag over the leak area and a cover over the car. That kept it dry.

When I put it away last fall, I notice a "rubbing" sound coming from the right front. The sound is in synch with the wheels turning. That is, the faster I go, the faster the rub. I have changed all the other calipers but that one.

I am thinking... cast iron sleeves - sat out in the rain - RUST!

Does that sound reasonable? Also, what possible damage can I do if i drive it like that?

This summer, it lives in the garage.