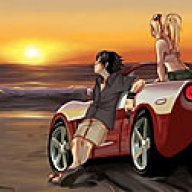 Site Administrator
Staff member
Administrator
Joined

Sep 16, 2000
Messages

13,915
Location
Corvette

1990 Corvette ZR-1
Update - April 3, 2014:
The following posts were split off from this thread:
http://www.corvetteactioncenter.com/forums/showthread.php?t=137713
since the discussion started to move away from the original topic. -- Rob
Rob said:

I can't really contribute much to the discussion regarding Porsche's GT3 engine bonfires other than that I have read that Porsche has agreed to replace the engines in every single one built thus far.

As for Mary Barra, I met her briefly and sat in on an interview with her during the NAIAS event back in January of 2013 in Detroit. I was impressed with her and I'm confident that she'll do what's necessary. It's unfortunate that upon her promotion to CEO, she basically stepped right into this mess.

Personally, I don't see Lincoln as a direct threat to Cadillac in my opinion. I've spent a lot of time in the seat of a 2013 Lincoln MKZ since brand new. (No, not mine.) It's a nice car. I like the styling, ergonomics, comfort and features. However, the car is just too big for my taste. It's also horrible on gas. I drive a 2008 BMW 335xi coupe equipped with BMW's twin-turbo charged, 300hp inline-6. Admittedly, I have a heavy foot as the forced induction is intoxicating on the highway. However, even with my heavy foot, I get 1.5 mpg better than the Lincoln MKZ with much less horsepower and a lighter-footed driver behind the wheel. (Both cars spend equivalent time on the highway vs. city.) Anyway, I digress....Lincoln's MKZ sales are in the toilet, and FLM is doing everything they can to promote this car with aggressive TV marketing and now 0% financing for 60 months. To the best of my knowledge, Cadillac hasn't had the same problems with the CTS - especially with the ATS and XTS contributing.

Here is where my concern comes in: regardless of what others may think about the government bailing GM out of bankruptcy, I think it was the proverbial kick in the ass that GM needed to make them realize that they need to step it up a very big notch in order for their automobiles to be competitive in today's global automotive market. With car companies like Hyundai and Kia building really awesome cars (something I never thought I'd hear myself say...) with excellent warranty programs, reliability and styling for a lot less money, GM can no longer continue spitting out pieces of crap like they did in the seventies, eighties and a good part of the nineties.

I think we've seen fantastic improvement in GM's overall quality since the bailout - Cadillac and Corvette are excellent examples. With that said - they CANNOT continue to produce products with suspicious / faulty components that have the potential to harm people. This issue with the faulty ignition switches should have been immediately investigated and nipped in the bud before it ever got as far as it did.

I don't care how awesome your products are. I don't care if your automotive styling makes other car company's cars look like Yugos. I don't care if your automotive quality blows Mercedes, Rolls Royce or Bentley into the weeds. As soon as you start losing consumer confidence in your products due to faulty components such as these ignition switches - you start losing customers on a mass scale - and that's something that GM cannot afford now, or ever.

Hopefully with the recent appointment of Jeff Boyer as Vice President of Global Vehicle Safety, this is just the first of many moves we'll see GM make in order to insure that a situation like the faulty ignition switches does not arise again.

On a small side-note, I recently had to bring my BMW into the dealer for an oil change and new brakes. I couldn't wait for their service department and had to get into the office ASAP. They ended up giving me a brand new 2014 328i GT with 325 miles on the odometer as a loaner. This GT came with various...."M" bits from BMW's M parts bin. I was initially psyched to get this as a loaner as I was curious how the new BMWs compared to my generation. Long story short....I was extremely disappointed. The venerable 3-series has become...bloated. It's a big car (IMHO) compared to previous generations. Ride quality was excellent, however their new steering systems suck. Turning the steering wheel was the equivalent of sticking your index finger into a bowl of jello and swirling. I don't think I've ever driven an automobile where I felt so disconnected from it and the road.

Closing the doors yielded the equivalent sound of slamming the door shut on a microwave oven. Gone is the nice, solid sound of a well-built automobile.

The biggest disappointment was the driving modes. If memory serves me correctly I believe it came with "Eco-Tour, Comfort, Sport and Sport plus"....something along those lines. Of course, I immediately put it in Sport Plus. Considering that the 328 comes with a naturally aspirated inline-6, I didn't expect it to accelerate like my 335. The acceleration was ok, but nothing to write home about. The worst part about it was that the engine would rev with a lot of noise, but the speed of acceleration did not match the amount of racket coming from the engine. As soon as you shut the engine down and then start it back up, the car automatically defaults to Eco-Tour mode - which is the equivalent of trying to drive a Rickshaw on the highway. It was just....awful. I couldn't wait to pick up my 335 at the end of the day.

Everything I've read in magazines and online indicates that the BMW faithful have also grown disappointed with the direction that BMW seems to be moving with their 3-series. If Cadillac continues to move in the direction their moving with the ATS, CTS and XTS, I have a feeling we'll be seeing the car magazines consistently sounding trumpets of praise for Cadillac over BMW - as long as we don't have any further unfortunate situations pop up like we do with the faulty ignition switches.