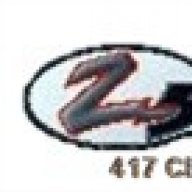 Joined

Jan 30, 2001
Messages

8,236
Location
Corvette

1987 Z51 Silver Coupe
From the
Chicago Sun-Times
:
Lotus engine pushed Corvette ZR-1 into exotic company
September 12, 2004
BY
DAN JEDLICKA
Auto Reporter
Only one Chevrolet Corvette has been sold with a European-designed engine, which let the two-seater compete in the rarified high-performance world occupied by sports cars such as Ferrari and Lamborghini.
That Corvette was the 1990-95 ZR-1, and it's the most exotic production 'Vette ever built.
The standard Corvette was plenty fast with its conventional 245-horsepower V-8. But the ZR-1 had a custom 375-380 horsepower V-8 from Lotus -- the British sports car and world championship Grand Prix race car builder, which does work for major automakers. Both engines had a 5.7-liter displacement, but that's about all they had in common.
Why Lotus? Because Chevy had considered a turbocharged V-6, twin-turbocharged V-8 and even a non-turbocharged 600-horsepower V-8, but found them too noisy or inefficient. It needed a quiet, docile, smooth, economical engine at home in heavy traffic and on race tracks. Morever, GM bought Lotus about the time Chevy and Lotus representatives met in 1985 to initially discuss the ZR-1 engine, which took about two years to develop.
Such an engine never came cheap, so the Corvette ZR-1 was General Motors' most expensive 1990 car and its new flagship model. The ZR-1 announcement price was $58,995, but soon jumped to $64,138.
The ZR-1 got its model designation from the "ZR-1'' option package, which added $27,016-$31,683 to the standard Corvette hardtop's list price -- making it the most expensive auto option in Chevy history.
Of course, the highlight of the package was the Lotus-designed V-8; it actually was hand-assembled by Mercury Marine at its Stillwater, Okla., plant. While mostly known for boat engines, Mercury had a good reputation for precision engine building.
Buyers lined up to pay $80,000-plus to be among the first to get a ZR-1. Some dealers and private sellers were asking up to $150,000 for the ZR-1. The reasoning was that this was a sure-fire collector car. (A ZR-1 now is valued at $49,000-$55,000, with the highest price for the 1994-95 model.)
About 3,000 ZR-1s were produced for 1990, or less than one per Chevy dealer.
"The ZR-1 gives you attributes of a $75,000 to $300,000 sports car,'' said former Corvette chief engineer Dave McLellan, who was in charge of the Corvette program.
This writer found during a test of a 1992 ZR-1 that it was the least expensive, most civilized and reliable exotic car, despite its humble Chevrolet insignia. The special V-8 whisked the car to 60 mph from a standing start in 4.3 seconds and to 100 mph in 11.5 seconds. It allowed an unmodified Corvette ZR-1 to average 173.8 mph for 5,000 miles in 1990 on a Texas track during a sanctioned run.
However, the ZR-1 still deliverered an estimated 17 mpg in the city and 26 on the highway.
The Corvette ZR-1's hand-assembled 32-valve, dual-overhead-camshaft V-8 had a key-operated "valet switch.'' It limited horsepower to 150-200 when a ZR-1 owner handed the keys of the car to parking lot attendants or teen-age family members.
The Corvette ZR-1 got its world introduction early in 1989 at Switzerland's Geneva Motor Show and at a splashy French media launch. The overseas introductions were meant to underscore the car's world-class design. Corvette sales had been lagging, and the ZR-1 showed that GM's Corvette could compete with the world's top sports cars. The ZR-1 engine gave the Corvette an exotic car reputation it never had been able to offer.
However, the Corvette ZR-1 wasn't introduced until later in 1989 as a 1990 model. Things were held up because Chevrolet had designed a new dashboard for all 1990 Corvettes, which were introduced in the fall.
Besides the special V-8, the ZR-1 option contained such things as wider rear high-performance tires. The Corvette ZR-1 looked like a conventional Corvette to the casual observer, although it had wider rear bodywork to accommodate those bigger tires, which called for new doors, rocker panels and rear fascia.
The only other external mark was a convex tail with square taillights in place of the standard Corvette's concave rear panel and round taillights. There also were a pair of rectangular exhaust outlets to accompany the taillight shape.
Also standard on the ZR-1 was a thicker rear stabilizer bar and new FX3 adjustable suspension, with "Performance,'' "Touring'' and "Sport'' modes.
The special suspension -- optional for standard Corvette coupes with a manual transmission -- allowed the ZR-1 to handle better than most European exotic cars and helped make the car safe for average drivers with no high-performance driver training.
The ZR-1 came only as a coupe with a six-speed manual gearbox. After all, this was a very serious auto -- no cruiser for the open-shirt, gold-chain crowd that often bought Corvette convertibles with an automatic transmission.
Curiously, Chevrolet gave the regular 1991 Corvette the covex tailpanel and square taillights previously reserved for the ZR-1, although it didn't have the ZR-1's oversized flanks and huge rear tires. All Corvettes got a new tapered lower nose, horizontal strakes instead of vertical slots in the front fenders and lower-restriction mufflers. The 1991 ZR-1 was officially rated at 375, instead of the 375-380 rating of the 1999 model -- not that anyone could tell a difference in performance.
Production problems in 1991 held down Corvette ZR-1 volume, and Chevrolet announced in 1993 that it would build only 380 ZR-1s annually.
That year, the car's horsepower jumped to 405. But about 4,800 ZR-1s had been sold, and it seemed as if most everyone who wanted the car had bought one. Also, standard Corvette horsepower had climbed to 300, which was more than enough for most 'Vette purchasers.
The Corvette ZR-1 was dropped after a final 448 copies were built for 1995. GM and Chevrolet had gotten lots of publicity with the car, and there seemed no need to keep a low-volume auto that was costly to build when GM was cutting costs to become more profitable. By then, the Corvette ZR-1 had firmly established its reputation as being a world-class sports car.