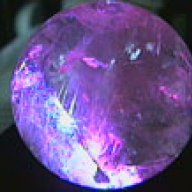 Joined

Feb 13, 2001
Messages

3,471
Location
Corvette

88 Convert ( SOLD ) /1973 coupe 4 speed/1964 Vert!
Tech scanner things to observe

First..... scan the codes
What error codes is it barking..this might provide another clue.


second clear the codes......
(Dump the battery)

Third..MAKE SURE THE CODES ARE CLEAR.


There is a spec for Injector pulse width
( no pulse duration no flow)

The Hi & Low Rez signals ( See if these move when you crank...no move..no tango)


The HI rez signal should be 360 pulses per crank rev.

The LOW rez signal will be 4 pulses per crank rev.

BUT the combo of the HIGH REZ & THE LOW REZ is what sets the IGN TIMING...
( AND YOU STATE THE CAR RUNS GOOD
< WHEN PRIMED>)!!!!!!! alarm here!

IF A DTC OF 41 is set the ECM will DISABLE the fuel injectors to prevent flooding of the engine~


The other thing you might attempt.... is keep priming the car...

( My fuel pressure gauge has a bleed off line.. I put a little garden sprayer attachment into the end of the bleed hose
(15" long)..

That hose get shoved down the throttle plate and any time I hit the Bleed line I get a little spray of fuel....
Instant (rube goldberg) injection

If it continue's to run.like to warm up.it might be enough to get the OPTI to start behavin...just enough to get it to run on it's own.


I'm still suspisous of the OPTI to ECM wiring..

Vig!