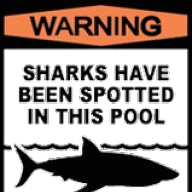 Well-known member
Administrator
Joined

Feb 25, 2002
Messages

4,302
Location
Corvette

ZZ4, 700R4, Steeroids rack & pinion, VB&P Brakes
For a while, I've had some squealing coming from under the hood when I get up to 3500 RPM (no load) and 4000 RPM (w/load).
A little later, my alternator failed so I assumed that was probably the squeal I was hearing. Alternator has been replaced and the squeal is still there.
I popped open the hood and manually revved it at the carb. I think the sound is coming from my water pump, but I'm not entirely certain. The water pump was replaced probably around 20-25yrs when I dropped in the crate engine.

Further troubleshooting? Suggestions? Next Steps?