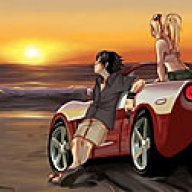 Site Administrator
Staff member
Administrator
Joined

Sep 16, 2000
Messages

13,543
Location
Corvette

1990 Corvette ZR-1
With 755 horsepower, 715 lb-ft of torque, and an exhaust wail that could put giant fissures into the walls of Hell, it's no surprise that Road and Track magazine has declared the 2019 Corvette ZR1 - their Performance Car of the Year.
Corvette Engineers set out to stretch the front-engine Corvette design to its absolute finite limits resulting in the most expensive, loudest, bad-assed, Corvette to ever come from Chevrolet. With a 0-60 time around 3.0 seconds, the quarter mile around 11.0 seconds, 1.18 G around a skid pad and a top speed of 212 mph, it's no wonder the ZR1 beat out cars like the 2019 McLaren Senna which comes with an MSRP of close to $1,000,000!
If you've never had the opportunity to drive this C7 Corvette Swan Song, you'd be surprised how docile this Jekyl and Hyde Corvette can be. The 2019 ZR1 Corvette is perfectly content screaming around a road course at speeds that would suck your eyeballs into the back of your head, or taking a leisurely cruise along a back country road...at the posted speed limit...to the local grocery store to stock up for the week.
Read the Full Story on the Corvette Action Center's Home Page >>>