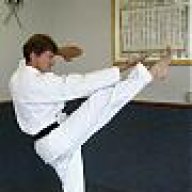 Joined

Apr 5, 2004
Messages

393
Location
Corvette

'81 dark blue
In case anyone is interested, I am building a high performance E4ME Quadrajet (Computer controlled) and am looking for someone interested in using it on their modified engine. A 383 would be nice, but a really stout 350 would be okay too. I am not looking to make money on this, but would need to be reimbursed for my expenses. The reason I am doing it is to show the potential of these great carbs that are so mis-understood and vastly under-rated and silence the nay-sayers once and for all.

Most of you know I have been on a mission for some time now to become an expert on these devices. I bought my '81 years ago, then found out it had this unique computer controlled carb that everyone said was not suitable for high performance and no mechanic will touch. Instead of going the "trash and replace" route, I decided to study the E4ME and the entire Computer Command Control system and master it. As I looked into the system, I saw some challenges, but in the end, no performance limitations. I believe the E4ME and the entire '81 CCC system can easily be made to support any level of street performance.

Over the years I have modified my engine (Dart 180 cc heads, Comp XE262 Cam, headers, flat tops etc.) and carburetor one step at a time. I have done a lot of experimenting and learned a lot of tricks for this carburetor (it's been out of the car on the bench for surgery more times that I can count), and my car will effortlessly shred the rear tires, even with the stock 2.87 rear gears.

I rebuild these things as a hobby, and recently picked up a great core from an '82 V8 Camaro with manual transmission. It is identical to the '81 carb except for the date code numbering. I have already torn it down and inspected it and have begun modifications. Some of the mods will depend on the specs of the engine it will go on, so that is why I'm looking for someone with a performance engine who is interested. If you are running a stock carb (or have just replaced secondary rods) and have a well modified engine, you will definitely feel a difference in the seat of your pants with this carb. I guarantee it! I can't give an exact price until I know exactly how I will be building (I need your engine specs), but around $180 including shipping should be about right. Anyone interested please let me know.

God bless, Sensei

P.S. I am not posting this in the "For Sale" section because it is more of a technical demonstration than simply an item for sale. As I said, I will just be charging enough to cover expenses.