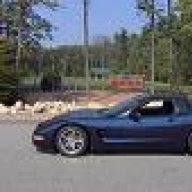 Joined

Jul 20, 2005
Messages

107
Location
Corvette

2000 Navy targa
Dear all knowing OZ- I mean c4c5 specialist, Paul,
I fear I may have a computer issue with the body module in my 2000 coupe. In the last three days the following things have happened:
Pull Key wait ten seconds. - on the DIC
Alarm went off inadvertently, difficult to shut it off
Turn signals all of a sudden will not work, then after I push the emergency flasher button, they do, but they will all of a sudden not work in TRAFFIC - not good!
Add washer fluid warning. I did have to add about 3 quarts.
I had the column lock recall done last winter, where they completely removed the solenoid lock from under the dash, and put in a new harness under there.
Does this sound like a body module issue? I have a Optima Red Top battery.
Help!
Bluemill