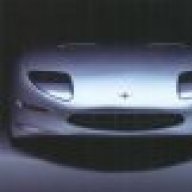 Joined

Aug 2, 2005
Messages

1,767
Location
I've been looking at online stores for leather interiors and I'm not liking what I'm finding. Where does/did Callaway get their exotic colored interiors from for the Speedsters and such? I can certainly tell you, "lavendar" was not represented on any of the sites I have found :-\.
They aren't Katzkin are they? I'm not very fond of their color swatches... but they seem to be the largest supplier online.
A name or a website would be great guys if you have the info.
I'm particularly looking for Nassau blue and a blue-green teal. I found a Corvette website that makes Nassau interiors, but I don't know if I would go through them in the future or not. I'm very fond of the color though...
This set is cloth, but the color is the same: