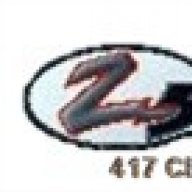 Joined

Jan 30, 2001
Messages

8,236
Location
Corvette

1987 Z51 Silver Coupe
Some of us own other cars that we lovingly restore to their former glory, and sometimes that takes a while to accomplish that feat.
While we take our time so that we can do the job right, some people live in areas of this country that are subject to some insane laws governing the collecting and storage of these old cars while they are being restored. They want to enter your private property and take your cars to the crusher to destroy them. The same people that make the insane laws, and rigorously enforce them, also do not want you to touch anything on your car, they want to force you to have to take it to a certified "technician" for the simplest of tasks. They'd weld your hood shut if they had a chance.
We don't have to sit back and take it on the chin; you
can
fight back. The following is a list of organizations dedicated to help the preservationists keep the hobby alive. Please take the time and scan through it. If you want to help keep the lawmakers in line when it comes to our automobile hobby, take the time look into these fine organizations.
American Automotive Heritage Foundation
PO Box 482, Carlisle, PA 17013-0482
Phone: (717) 240-0976
Fax: (717) 240-0931

Association of California Car Clubs
PO Box 1331 Palm Desert, CA 92261
Phone (619) 346-1984
Fax: (619) 568-6534

Citizens Against Repressive Zoning
PO Box 536, Hasslett, MI 48840-0536
Phone (517) 351-6751
Fax: (517) 339-4926

Classic Vehicle Advocate Group
PO Box 2136 West Paterson, NJ 07424
Phone (201) 881-8838
Fax: (201) 279-3779

Clean Air Performance Professionals
84 Hoy Ave Fords NJ 08863
Phone: (908) 738-7859
Fax: (908) 738-7625

Coalition for Auto Repair Equality
119 Oronoco St Alexandria, VA 22314
Phone: (800) 229-5380
Fax: (703) 519-7747

Council of Vehicle Associations (COVA)
7000 W Southwest Highway, Chicago Ridge, IL 60645
Phone (800) CARS-166
Fax (708) 598-4888

Int'l Society for Vehicle Preservation
PO Box 50046, Tucson, AZ 85703
Phone (520) 622-2201
Fax (520) 792-8501

National Motorist Association
402 West 2nd St Waunakee, WI 53597
Phone (608) 849-6000
Fax (608) 849-8697
e-mail: nma@motorists.com

New Jersey Vehicles Owners Rights Coalition (NJ VORC)
c/o Jeff Duffett
17 Larson Park Dr, Medford NJ 08055

Specialty Equipment Market Association (SEMA)
Auto Restoration Market Organization
PO Box 4910 Diamond Bar, CA 91765
Phone: (909) 396-0289
Fax: (909) 860-0184

World Organization of Auto Hobbyists
PO Box 1331 Palm Desert, CA 92261
Phone (619) 346-1984
Fax (619) 568-6534
(This list was reprinted with permission from "Old Cars Weekly")