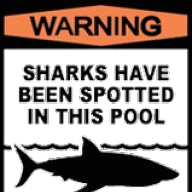 Well-known member
Administrator
Joined

Feb 25, 2002
Messages

4,302
Location
Corvette

ZZ4, 700R4, Steeroids rack & pinion, VB&P Brakes
For years I've been kicking around replacing my rear 9-leaf with the single fiberglass or composite spring. I'm now to that point since I'm doing so other minor rear-end work.
I did some searching on the forums and read through a few threads, but none of the quite got me satisfied yet.
I 100% believe the overall quality of the ride will be better. So no need to point that out.
My driving style is spirited around town, maybe the rare red-light race here or there, and occasional trips to the drag strip for shits & grins.
I've had my current spring so long that I don't really have a comparison for "harsh" versus "soft" ride. It's just always been what it is. I'd probably rate it more harsh than soft.
My current spring initially had the car riding high, so it already has the extended length bolts to even out the right height.
1) Last time I was investigating, the proverbial "
everyone
" said to get the heaviest weight spring. Here are some of varying weight...
CLICK
!
Is this still the general consensus? Does my driving style(s) referenced above change that?
2) Technology changes over time. Looks like there are fiberglass springs and composite springs. As it goes, the composite spring carries a notable price premium. Is there a significant difference? What does the additional price get you?
Are there any other questions I should be asking or any information I've left out?
Oh, BTW... Hello again, old friends!