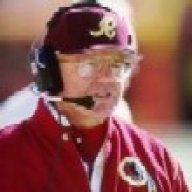 Joined

Feb 12, 2002
Messages

1,853
Location
Corvette

1987 Redskin Red Coupe
Ken or somebody need help!!!!!!!!

ok last week someone backed over my hood in a parking lot (long story rather not get into it) paint ain't the problem it's the front right fog/turn signal bulb (amber one) there is 3 wires going into the hub with a rubber gromet one on the very end. well the end one with the long rubber gromet looks to have a female male connector in it. I think i need that wiring harness and the hub for the right side. when i pulled it out after tracing a light out, i found the long rubber gromet wire to be the problem not the light. so when i pulled it out a piece of metal fell out, knowingly the other part of the female end. has anyone had this problem and how did you fix it? i don't mind shelling out $ to get this back to stock trim but GM dealership said they don't make the wiring harness since 95 for the fog/turn signal light. Is there an aftermarket part for this?

Any help much appreciated!