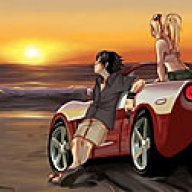 Site Administrator
Staff member
Administrator
Joined

Sep 16, 2000
Messages

13,790
Location
Corvette

1990 Corvette ZR-1
Recently, I had to ban someone here from posing as a friend of a dealer, who took it upon himself to advertise C6 Corvettes for sale at the dealer for his "friend."
That "friend" turned out to be the member here who was doing the advertising....and an employee of the dealer.
We have dealerships here that pay good money to advertise on this site.
WARNING: Anyone who registers in the forums who happens to be a dealer salesman and intentionally impersonates someone else for the sole purpose of advertising without paying to advertise here, will be banned immediately. No questions asked.
It is not fair to allow companies to freely advertise here when we have companies that pay to advertise.