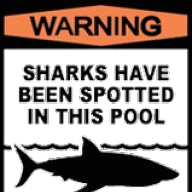 Well-known member
Administrator
Joined

Feb 25, 2002
Messages

4,302
Location
Corvette

ZZ4, 700R4, Steeroids rack & pinion, VB&P Brakes
Dodge looks set to raise the stakes in the inter-Motown battle for sports car supremacy. The powerful (yet ultimately crude) Dodge Viper SRT10 has taken a back seat to Chevrolet's high-value Corvette Z06 by most accounts, but the DCX boys aren't taking their cross-town rival's threat lying down.

No, they're set to unveil the 2008 Viper SRT10 in Detroit, which looks quite similar to the current model sporting a vented hood for better breathing. The new Viper packs an elephantine 8.4-liter aluminum V-10 engine that give 600 horsepower (+90) and 560 pound-feet of torque. So fortified, the big snake can now rip to 60 miles-per-hour in under 4 seconds, while meeting federal Tier 2, Bin 5 and California LEV requirements.
Full Article Here
Two things...
1) I don't know if this was proper forum for this post. Feel free to move at will
2) Is there any irony here given the source of the article???