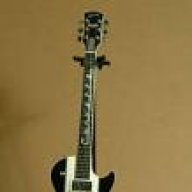 Joined

Aug 3, 2003
Messages

653
Location
Corvette

1985 Coupe /1977 L82 Coupe / 1971 Red Coupe
Poodle said:

Glensgauges & Shaggyvette: Thanks so much for the ideas. I would definitely chrome rather than spend the same to refinish! I argued that I had heard it was under $100 each to refinish but they were firm. I got the aluminum because I'd always heard chrome pits very fast.

I found them used because I have wanted to go up in size but so far haven't found anyone willing to put them on and risk destroying something, even the vette shop hasn't done it before. So I figured I would at least get the color switched out inexpensively until then.

I will do that and try the PPC. I can always put the clearcoat back on later if it looks like I need it. The weather is not consistent even within one day/hour here so I'm not sure how they will react without it. (Someone said they will turn dark very quickly without the clearcoat.) Now I have to wait for a day that isn't 99% humidity.

Thanks & hugs to both of you!
When you get finished with yours , mine could use a fresh coat of polish.:L